How do you divide your time between work that has to get done and playing with your child? Allie from NoTimeForFlashcards.com, Educator and creative crafter and Melitsa share their struggles,systems, solutions and stories about the age old question; are we doing enough ( or too much?)
Listen::
Listen to this week's show
Podcast: Play in new window | Download
| subscribe through iTunes | on-the-go device
Show notes::
We learn:
Deciding how much time to spend crafting
Dealing with the frustration of them refusing to do a brilliantly thought out activity
Working out your day with play included
Why we should plan some play
How to give individual time when you have two chidlren
The glory of quiet time
Planning to be unstructured
Having realistic expectations of length of play depends on their age/stage
Stretching out an activity- getting the most from an activity
Training and teaching what happens when you need to get things done.
Scheduling the TV hours
ebb and flow of the day
Give me Five minutes :: How easy is it to just let them play?
Book Allie mentioned she loved: Playful Parenting
 and his work on Rough housing see his Dr Cohen's interview
Play with one child vs Play with two children
Allie's: Alphabet activities ebook
Crayon Freckles: Painting with Kitchen utensils
Visit Allie on Pinterest:: Twitter :: Facebook
Here's What You Could  Do Next…
Now that you listened to this episode of Raising Playful Tots, here's what you could to do next:
Education is meaningless without action. So, tell me what you learned from this episode, and how you plan to apply it to your family in the comment section.
If you enjoyed this episode, do me a favor and share it on Twitter or Facebook. Or better yet, send a personal email to one of your friends whom you'd think would love this.
This part is important. I'm currently have only a few reviews on iTunes, and I need to get to 10 reviews. If you have a few seconds, can you please go to iTunes and leave me an honest review (after subscribing).
Thank you for listening!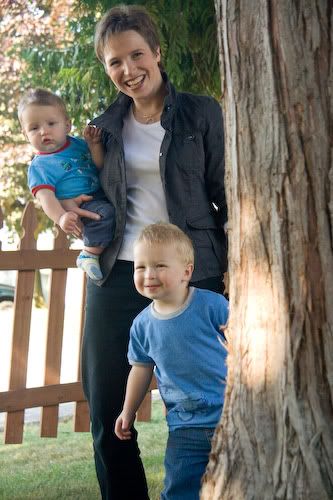 New ways to pretend play. Tired of the same old activities?
Stef Green is the creator of StefStation.com, author of Imagination Stories and writer for "Refresh!" e-magazine – encouraging moms with tots worldwide. Today she talks to us about expanding your pretend play reportoire.
Listen::
You can
Listen to this week's show
Podcast: Play in new window | Download
Show notes::
Imagination play at the library storytime' I want to do imaginaary stuff with my kids but I just don't know what to do?
Looking at toys differently
Refresh
Imagination stories CD
Support::
Post your comments after you've listened to the show below to give back to our guest. We're all interested in your opinion and thoughts.
Cheers.
Share::
If you enjoyed today's show please tell your friends.
Have your say::
"Like" us on Facebook
Join in with the topic of the week from the Podcast
Call from the UK 0203 286 7109 | Call from the US 512 827-0505 ext 3998 leave a voicemail.
For most of 2009 I was on a personal quest to get outdoors and encourage play with my little ones. We love all aspects of play but like most people we have our favourites. My boys are really active so going outdoors makes perfect sense. Now that we go out I wonder what stopped me/us so much from doing all this earlier.
Today's interview is with freelance writer, Caroline Webster of Small Fry Fun. She is a passionate believer in the magic of being outdoors & encouraging lots of unstructured play for children.She lives in Sydney, Australia with her husband and is mum to two young children. Caroline is a co-founder of the website Small Fryfun.com along with Susie Cameron & Katrina cook. She's a published author of the book "Small Fry Outdoors" which is the second book of the three jam packed resource books available for parents & carers from Small fry She also blogs at http://salisburydowns.wordpress.com/
If you needed a bit of a prod like we did in 2009 to get outdoors or you are happy to be outside you'll find something new to try.
Follow Caro Webster on Twitter
If you wish to buy the book – it's available on most of the major book retailer sites but you can also order direct from Harper Collins Australia at http://www.harpercollins.com.au and search for Small Fry Outdoors
What new or different Outdoor activities are you keen on trying this year?
Leave a message on the listener line at 214 615 6506 ext 3998 or leave a comment here.